Cogu Power meets you for a 50km hike in Foshan
---
Cogu Power meets you for a 50km hike in Foshan
--Breakthrough, never stop, all the way forward!
In order to cultivate a positive way of working life of the staff, to create unity, enterprising atmosphere of the company. At the same time, in order to promote the mutual communication and collaboration of the enterprise staff, and strengthen the team consciousness. Guangdong Kegu Power Supply Co., Ltd. organized the management team and the sales team to participate in the Foshan Hiking 50km activity on March 30th, 2019.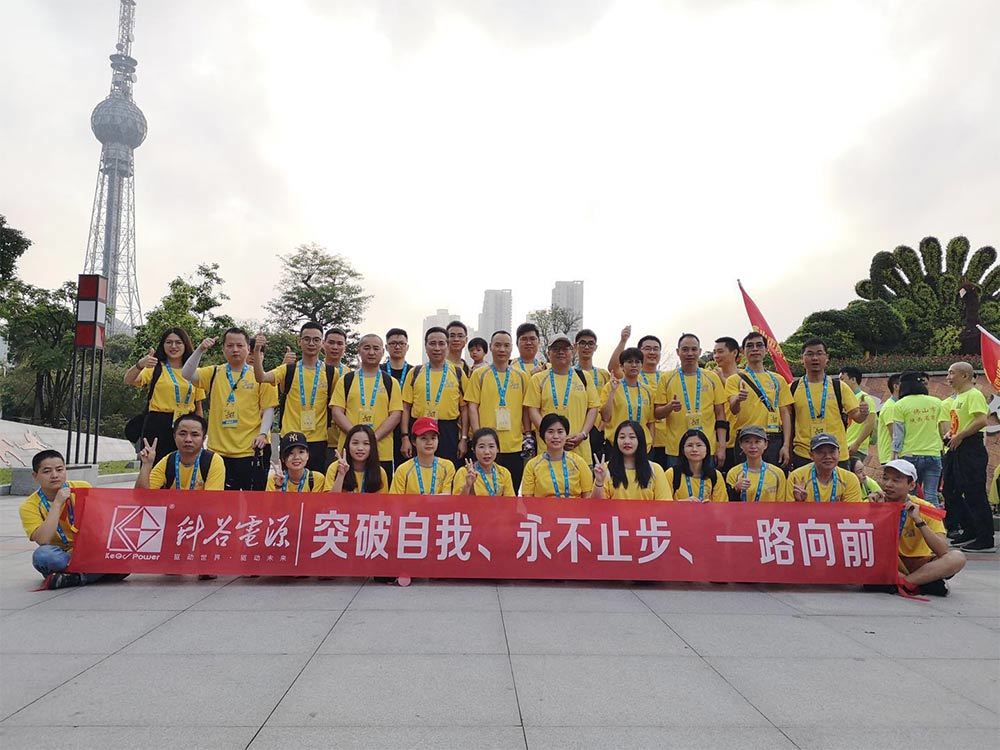 With the fragrance of flowers and the color of spring, all the members gathered at 7:30 a.m. in the square of Foshan TV Tower in Wenhua Park, the starting point of the hiking, all uniformly dressed, all in high spirits, with happy smiles on their faces, and full of confidence in the challenge of 50 kilometers of hiking. This all shows the vigorous spirit of Kegu people.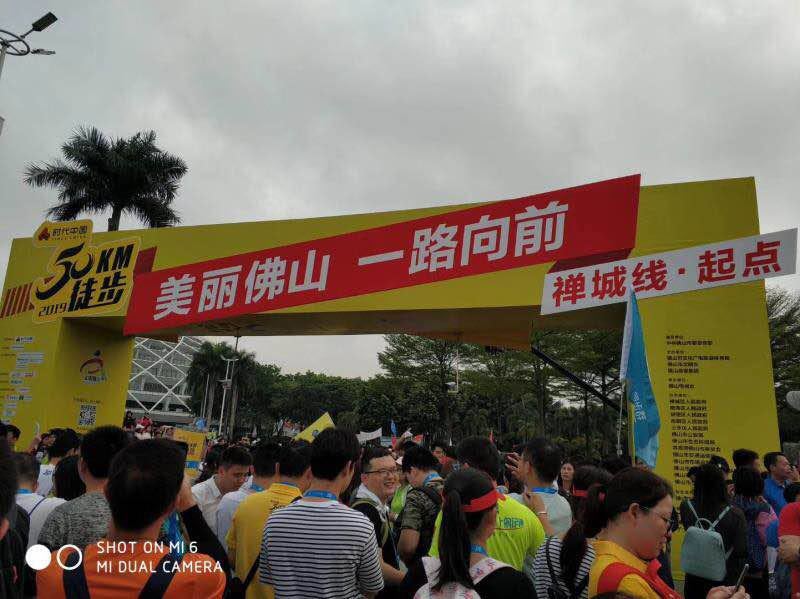 This hiking was divided into 5 groups, led by the group leader to carry out the hiking activities in an orderly manner. Along the way, we exchanged feelings with each other, expressed our feelings, released the pressure brought by the work, promoted the friendship with each other, and appreciated the scenery along the way.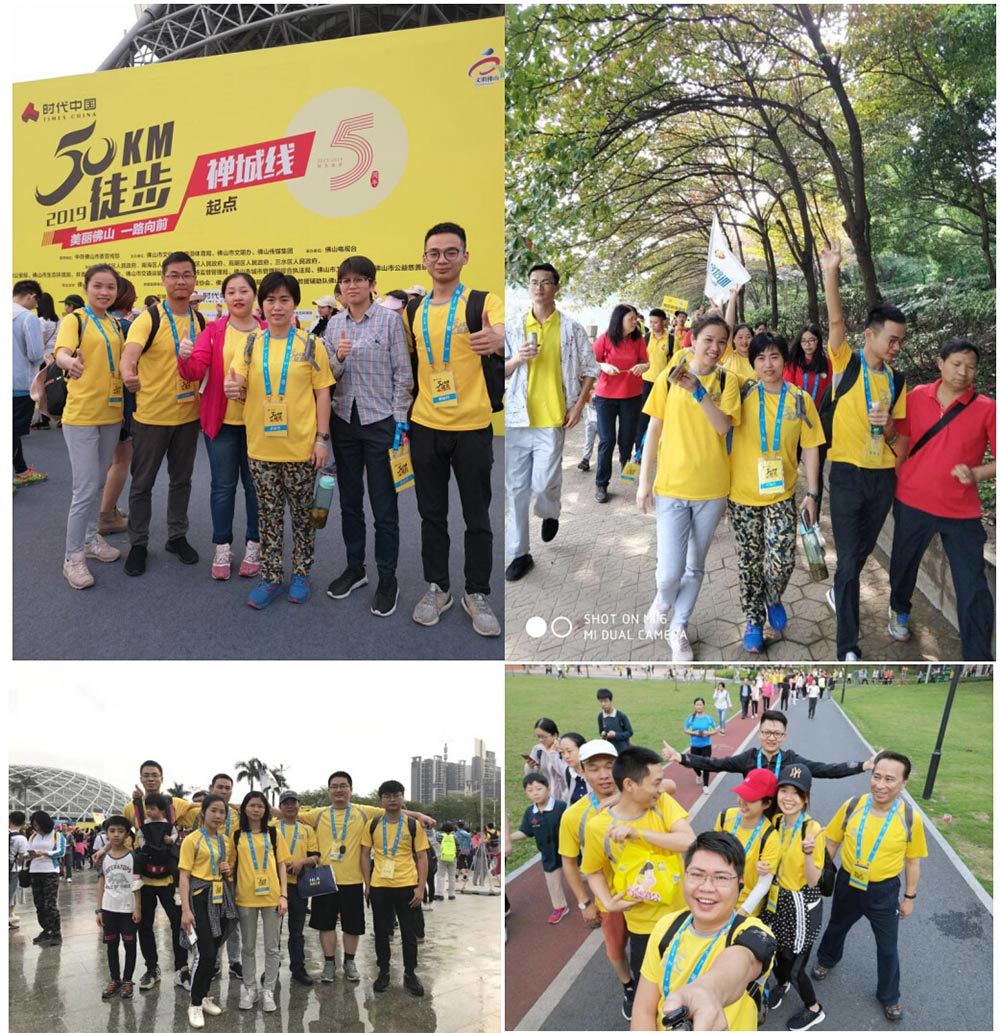 Slowly, as the number of kilometers walked more and more, in the original relaxed face gradually appeared tired of weariness, but we encourage each other, do not forget the original intention, always follow the victory flag do not say give up.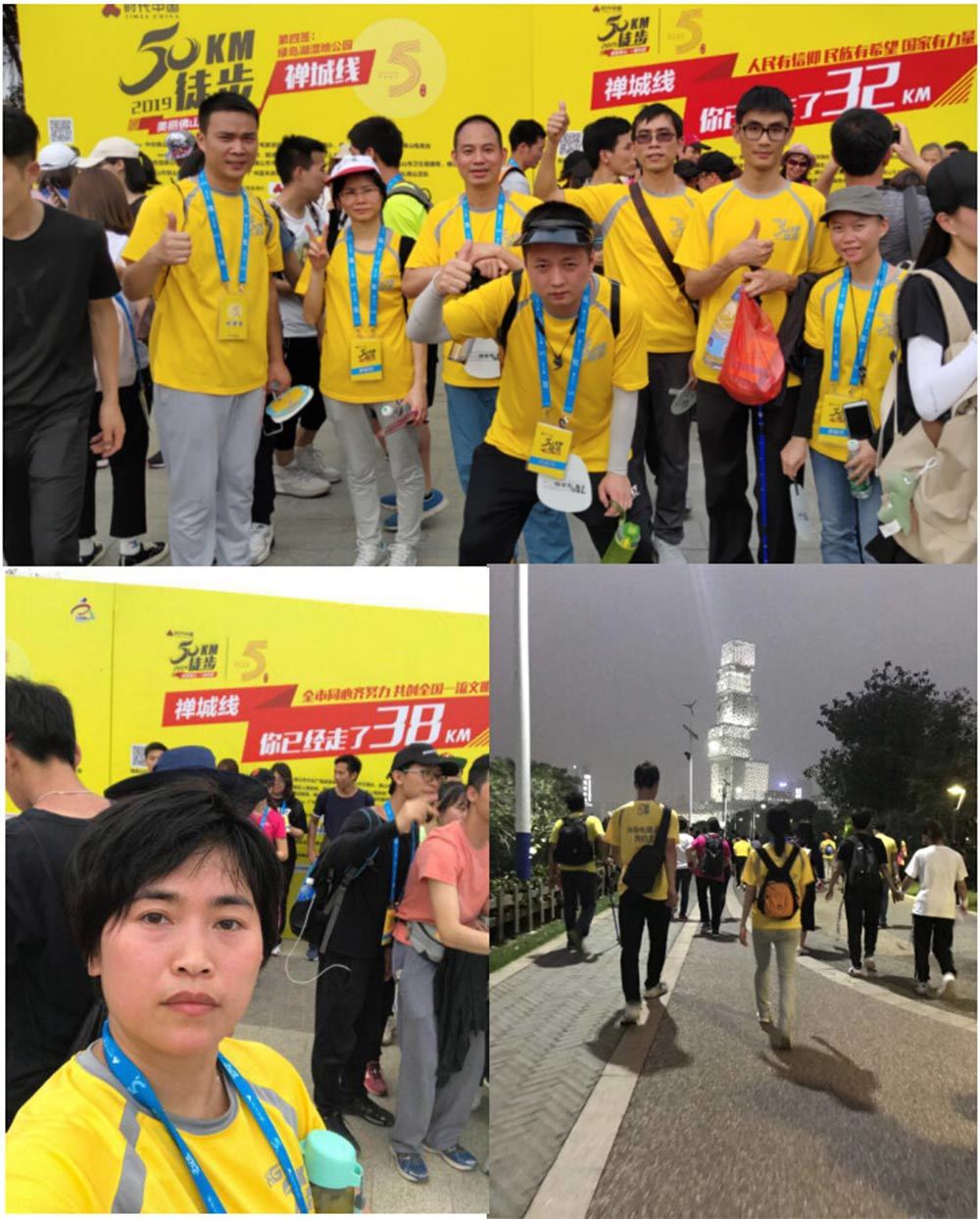 In this way, all the way, we encourage each other, you catch up with me, after nearly 13 hours of travel, and finally arrived at the end of the hiking Foshan New City Century Lotus, the joy of victory on the face of each of the people in the Valley of Science and Technology has also been fixed in the photo forever.
Hiking 50 kilometers to refine the quality of will and enhance the team spirit, life and work as a zip line, as long as a clear goal, and towards the goal of perseverance, you will be able to succeed. Similarly, in the face of opportunities and challenges, Cogu people will continue to sharpen their willpower, enhance the sense of teamwork, and put into the work with the spirit of innovation and perseverance, in order to fight for the first industry, and to enter the global struggle.